About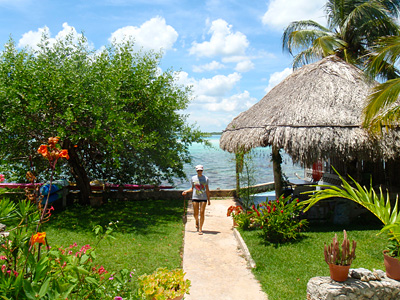 Welcome to Pattycake, my personal blog and stash of recipes.
Here you'll find lots of wholesome baked goods, usually made with healthy whole ingredients, many of which are great for special diets. (If you want to know where to start, check out this blog post: Popular Healthy Baking Recipes.) Most of the recipes were developed by me, some are from friends, and a few are from the internet - ditto for the photos. I do not have a fancy camera at the moment, but I do have a fancy citrus zester. I also have a super-fun new blog, Baking is Hot, that features a variety of beautiful baked goods from all over the web.
Right now I live in the tropics the great white north with my sweetheart - we make wonderful food, elegant websites, and really sweet iPhone apps.
Healthy baking disclaimer ;)
Baking is a science and an art. Ingredients, measures, bake-ware, ovens, altitude, humidity and temperature all affect the outcome of a baked good, making it different each time. And natural whole ingredients like seeds, nuts and whole grains can vary too. And natural sweeteners like honey taste and act differently than refined sugar. And everyone's different. So it helps to approach healthy baking with a curious palette, playful spirit and open mind. You may want to try a recipe more than once, and it's helpful to keep notes. And improvise. And most of all have fun!
Here's what folks are saying about the recipes
"I just want to thank-you for this amazing bread recipe! I have many food intolerances and cannot eat bread containing yeast, but with this recipe at last I can eat bread again!" Quinoa Rice Bread
"thanks for the recipe! a great staple in our home and an easy way to get our picky 3-year old to get some goodness into his belly…" MONSTER COOKIES!
"This is hands down the best banana bread I've ever tasted. It's not even fair to compare it to other banana breads because the ground almonds and dark chocolate chips take it to another level. Bravo Patty!" Chocolate Chip Almond Banana Bread
"OMG" Dark Chocolate Almond Butter Cups
"Your gift at making over conventional recipes is outstanding." (Healthy) Chocolate Zucchini Cake
"I just made this banana bread and I cannot tell you how happy I am with how it turned out!! Even my "foodie" roommate likes it! Your website has seriously been my savior while being on the Candida diet and I cannot thank you enough for bringing back some baked goods into my life!" Super-Healthy Banana Bread
"What seemed like the weirdest brownie recipe one possibly could have dreamed of (I was looking for wheat-/gluten-free brownies, not expecting anything this good), turned out to be the most flavorful, gooeyiest brownies ever, so delicious!" Spicy Mayan Brownies

(Please note: I've turned off commenting for now due to heaps of spam.)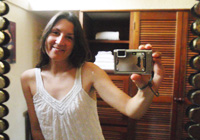 Top photo of me in the garden by Crispin (thanks!)
and a big THANK YOU to everyone who contributes to the site by leaving encouraging and helpful comments.
♥ Patty